Our Story
About us
Exquisite small plates, unique cocktails and elegant wines brought together in a sumptuous and relaxed environment. Chez Burton brings you that fine dining experience, without any of the formalities.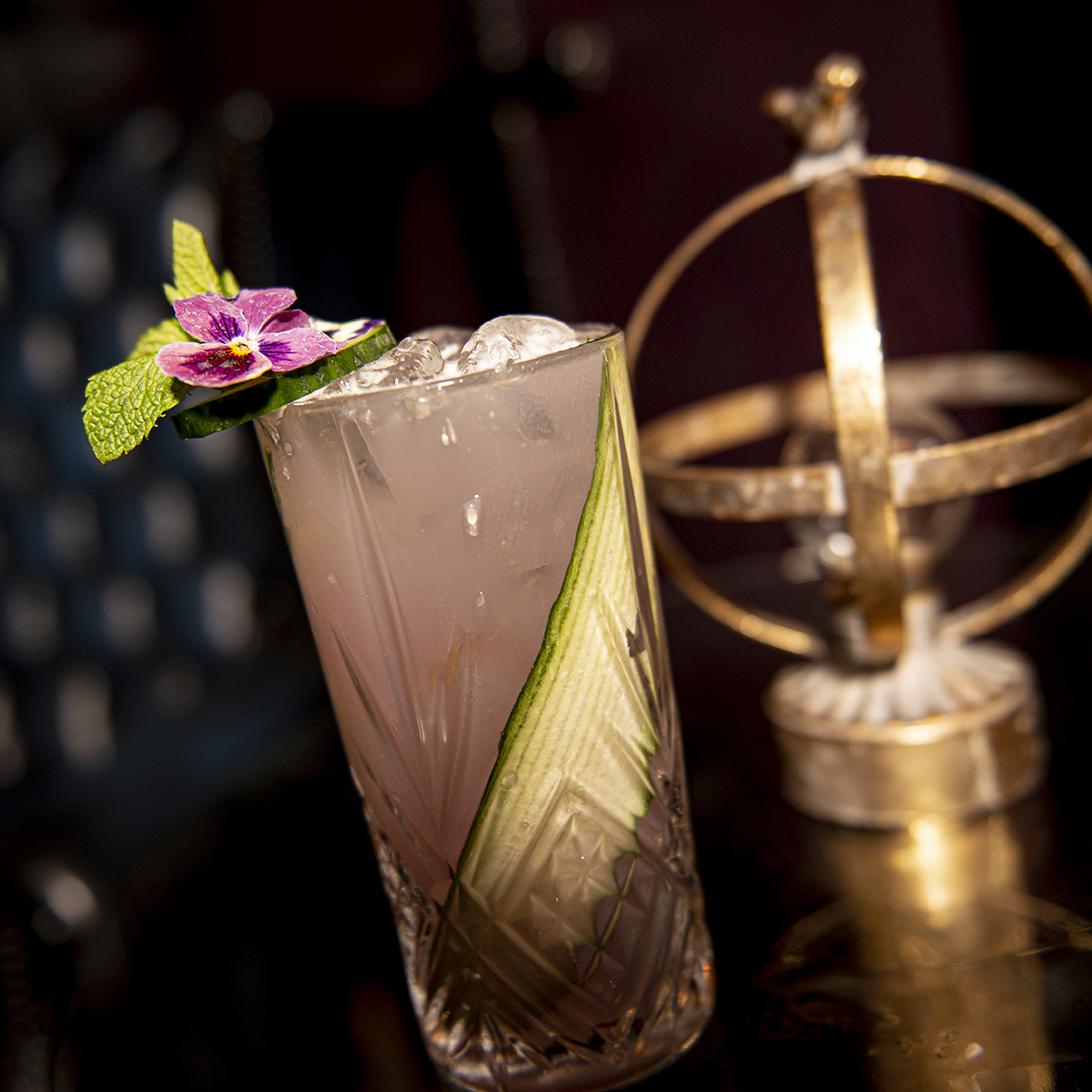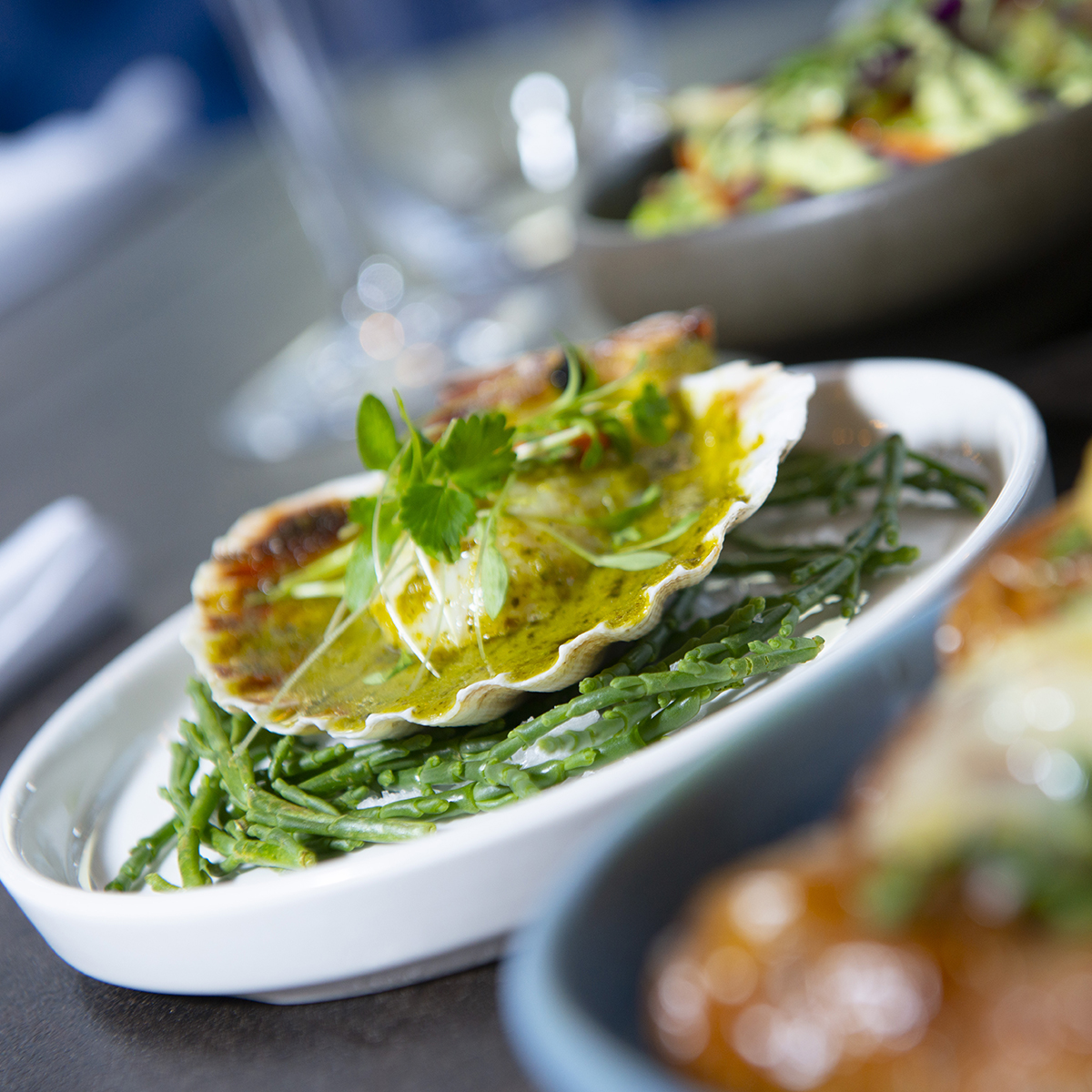 The menu was absolutely amazing, fresh and mouth watering - blew our mind and taste buds. The staff and service provided was on point throughout the evening. This is definitely a must visit. We will definitely be returning to try out there next menu (which is seasonal).
Recently dined here for my 30th birthday meal. Had an amazing time, food was so nice! The service was top quality making us feel welcome and went above and beyond. Even presented me with a birthday card from all of the staff and a birthday shot. Highly recommend the cocktails. We will be returning again soon!
I've been here twice and not been disappointed either time. The food is incredible, the service is really friendly and the atmosphere is perfect for an intimate dinner. My new fave place in Baldock.
Exquisite. What an amazing concept. A menu of carefully considered and constructed starters. The sharing concept taken to another level. Great atmosphere. Would definitely book a table at the bar next time. This new restaurant, run by a fun husband and wife team - Mr & Mrs Burton! - hits it on every level. Charming staff, excellent food and a great atmosphere. We'll definitely be back. A lot!
Visited this new and fantastic restaurant in the heart of Baldock and can say that we were blown away with the quality of the food and service; as well as top notch cocktails. We will absolutely be going back. A 10/10 experience.
Went on opening night.. staff went out of their way to make sure we were happy. Really friendly and chatty. Food was amazing. Cocktails were sooo good. Can't wait to go back.
We went on opening night and despite what must have been a stressful time for Neill, Jacqui and all the staff it was Brilliant! Excellent food , perfect wine selection and attentive service. A much needed addition to dining choice in Baldock.
Popped in for a cocktail last night. Was really impressed, the welcome was lovely, really nice atmosphere. And the drinks were amazing! Probably the best cocktail I've tasted in a long time. Can wait to come back and try the food. Just the place Baldock needs.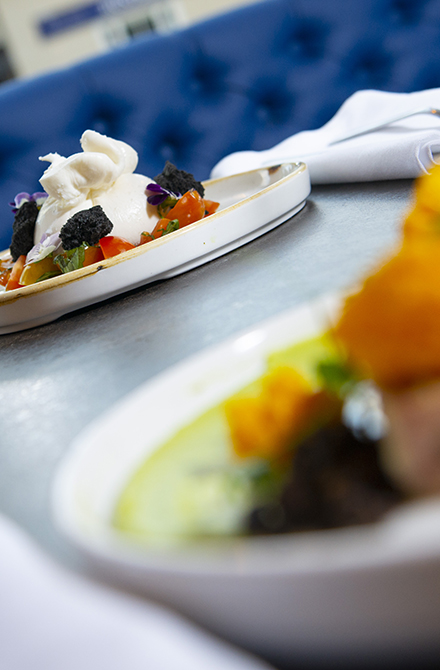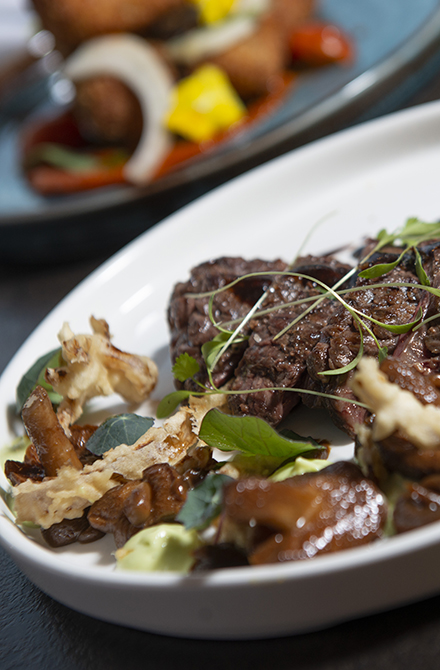 Our food philosophy
Small Plates
The concept of small plates dining comes from the idea of trying new culinary ideas and sharing plates. Why limit yourself by having to choose one plate of gorgeous food per visit, when you can order multiple small plates and experiment with the menu.
Special selection
Samples from our menu
Wild Garlic, Quail Egg, Crispy Anchovy, BBQ Lettuce, Lamb Fat Caesar mayo (GFA)
18 HOUR DAUPHINOISE CHIPS
£8
Truffle mayo, Parmesan (GF)(V)
Samphire & Crab Bhaji, Sweet Potato Puree, Makhani Butter Sauce, Lime Caviar
Asparagus, 65° Egg Yolk, Truffle, Brown Butter Crumb (GFA)(V)
BASQUE HONEY CHEESECAKE
£8.5
Caramelised Peach, Amaretti Crumb, Honey Tuile, Fennel Pollen
Black Garlic, Pickled Asparagus, Shimeji, Crispy Noodles, Mushroom Dashi Broth (VG)
DUCK SPRING ROLL TART
£10
Cucumber, Spring Onion Emulsion, Plum Ketchup, Sake Caviar, Duck Jus
BUTTERMILK FRIED CAULIFLOWER
£9
Pomegranate, Bombay Mix, Coconut Sriracha, Curry Leaf Aioli
THAI CHALK STREAM TROUT
£9.5
Squid Ink Cracker, Avocado, Cucumber, Lemongrass Granita, Coconut Buttermilk (GFA)
Orange Gel, Cocolate Soil, Chocolate Tuile, Yoghurt Sorbet